SEX
SEX
SEX…..Now
that
I
have
your
attention,
Let's
talk
about
MONEY!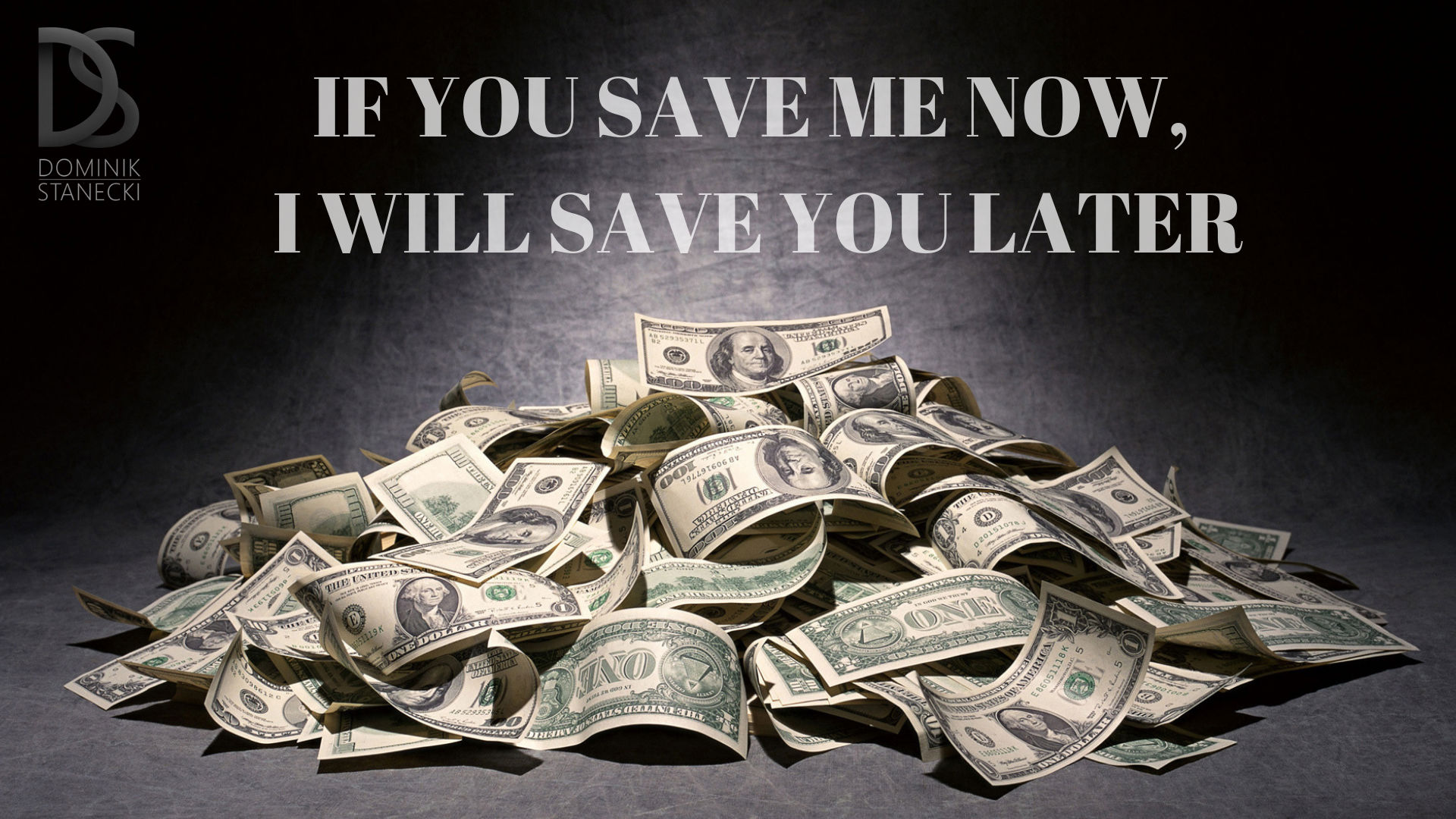 When it comes to MONEY, FINANCES, and INVESTING I like to keep things simple and mostly safe. Like in many areas of personal development I like to use tools, systems, and methodologies that have already been proven by others in the past much smarter, experienced, and richer than I. All I did was adjust them so they fit my goals, my personality type, and my lifestyle. The following is a proven system for anyone who would like to reach financial independence and not have to worry about their retirement.
"FIRST LEARN, THEN REMOVE THE "L"
Before I share the system with you, some of you might have to change a few bad habits that you may have. When you get paid (once a month, after a contract, or after each client), there is a sequence of events that must be followed in order to gain control of your financial situation. The FIRST thing you should do is pay your bills. NEXT, put aside money to save and invest. Then FINALLY spend what is left at the end. Most people do it mostly backwards and don't understand why they are always broke, living paycheck to paycheck, never being able to save anything and get ahead in life. Developing discipline is a MUST. Being patient is the TEST.


"Successful investing takes time, discipline, and patience. You can't produce a baby in one month by getting 9 women pregnant" -Warren Buffett-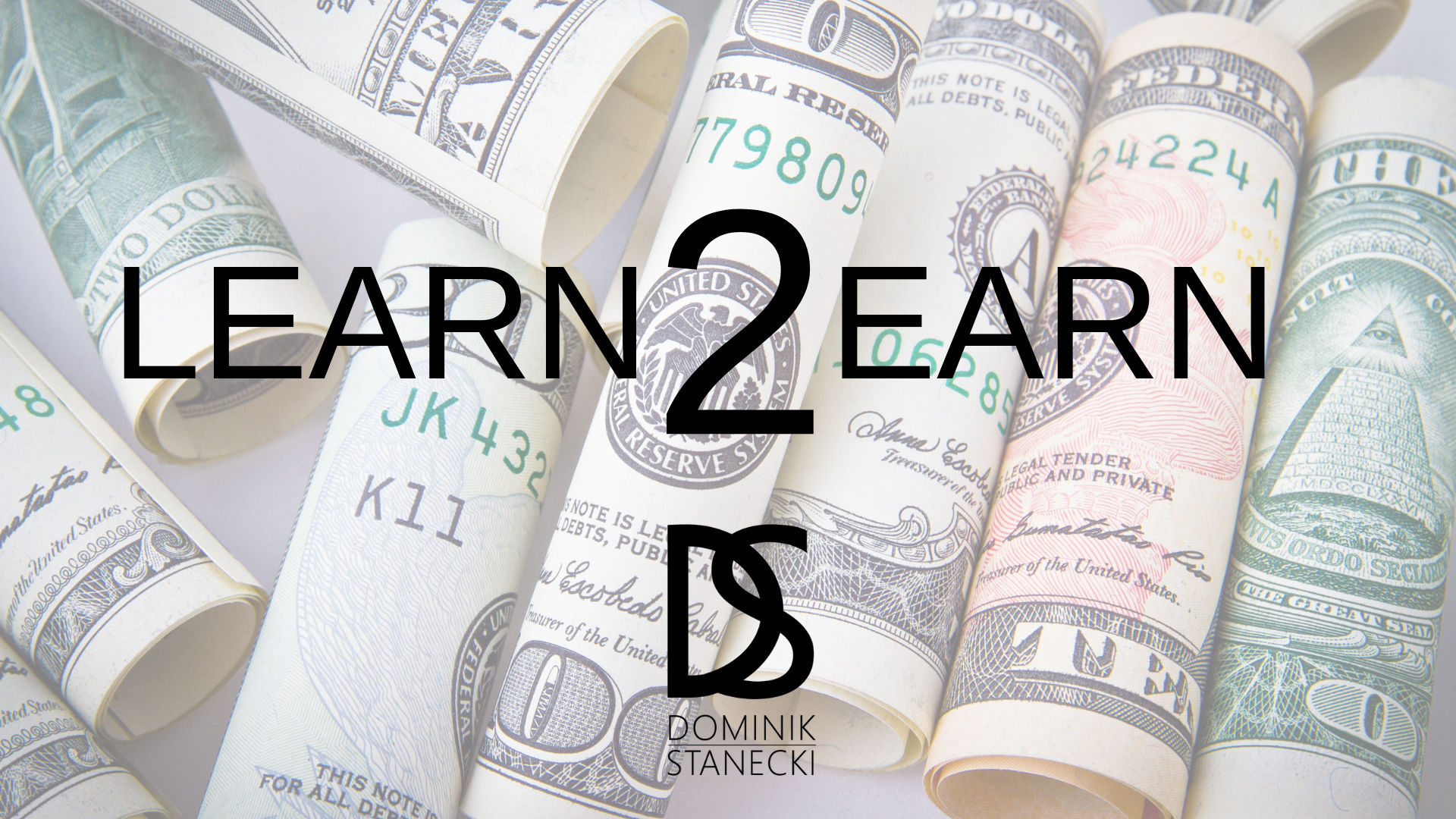 THE ULTIMATE SAVINGS & INVESTMENT PLAN:
1. Save up a FINANCIAL PILLOW to give you safety & security, and to save you in an emergency. After analyzing people's budgets and financial situations over the last few years, the magic number that I've arrived at has been 35,000. (20,000 in one account, 10,000 in another, and 5,000 in cash to operate with daily.) Having 5,000 for life is enough to get by and not have to stress about money. If something should happen, then you feel good knowing that you have double that amount (10,000) in a backup account. And to give you even more peace of mind and to help you sleep at night, another double that (20,000) in another backup account. It's truly a wonderful feeling!
2. If you have high-interest loans, try to consolidate them into one payment and pay them off as soon as possible. If you have low-interest loans, set small monthly payments to pay them off, but make your investments a priority.
3. TOP-UP YOUR FINANCIAL PILLOW EVERY TIME YOU GET PAID AND THE MONEY LEFTOVER AFTER PAYING YOUR BILLS SHOULD BE DISTRIBUTED IN THE FOLLOWING AREAS:


"THE GOLDEN RULE IS: HE WHO HAS THE GOLD MAKES THE RULES"


4. GOLD is something that has been used as a currency for thousands of years and is in our genes. You don't need to buy kilograms. BUY GOLD (even in small amounts such as 2g or 5g) systematically and save it over the years. It has steadily been growing in value in recent years and if you have ever been to Asia you know what kind of obsession people have with this shiny hypnotic metal. As Asian economies continue to grow and the middle class grows and the rich continue to get richer, the demand for gold will continue to rise. GOLD will also protect you against hyperinflation which has a true reality of taking place especially in countries with "overly generous social programs", like in the one I'm currently living in.


"COMPOUND INTEREST IS THE 8th WONDER OF THE WORLD" -Albert Einstein-


5. "Compounding" put simply means: re-investing what you earned. If done properly it will grow on its own like a snowball which is rolled down a snow-covered mountain, gaining momentum, and growing bigger and bigger with every transaction. You can use compounding in all of your investments, but I suggest implementing in at least your FOREX trades.
6. FOREX TRADING = Buying & Selling Foreign Currency. Buy various currencies when they are low and sell them when they are high compounding each transaction. There are many options. I mostly stick to USD CAD & EURO. Go to xe.com for current global prices.
7. BUY STOCKS in companies which:a. You personally and/or people you know pay money to regularly.b. You believe in, use, and see future potential in.
8. BUY COLLECTABLES & LIMITED EDITION ITEMS. If it's limited edition and trending then it's usually a winner. From sports memorabilia to watches to cars. This is where hobby, passion and investing can become ONE.
9. CREATE PASSIVE INCOME. If you want to slow down at work or start to work less, find a company that does what you do and make a deal with them that you will sell them qualified leads or clients. You can offer to mentor them to ensure that they will maintain the same level of service you do. This works extremely well, but it must be planned and executed correctly. See a business advisor for more details.
10. REAL ESTATE OWNERSHIP & RENTAL. This requires some more capital and nerves than the rest but is a steady stream of income monthly if done and managed well.


SUMMARY:"Never keep all of your eggs in one basket" If so, you are playing a very risky game. Money collected is subject to inflation which in recent years has been between 2-3%/yearly. Keep 35,000 to feel safe and trade your cash for all of the above-mentioned capital/assets. Send your money to work, keep educating yourself, and in a few short years, you will have a diversified portfolio and be the king of your castle.


"IF YOU RISK NOTHING, YOU RISK EVERYTHING"


RECOMMENDED READING:
- Money Master the Game by Tony Robbins
- Rich Dad Poor Dad by Robert Kiyosaki
- Do your own research on "Compounding" / "Compound Interest"


***THIS ARTICLE WAS WRITTEN TO PLANT SOME SEEDS IN YOU. TO SHOW YOU THAT THERE ARE MANY WAYS OF EARNING. NOT JUST BY TRADING YOUR TIME FOR MONEY. MANY OF THE THINGS CAN BE DONE ALONE, BUT IT IS SUGGESTED THAT YOU FIND A PERSON WHO WILL BE ABLE TO ADVISE AND MENTOR YOU THROUGH THE PROCESS*